About us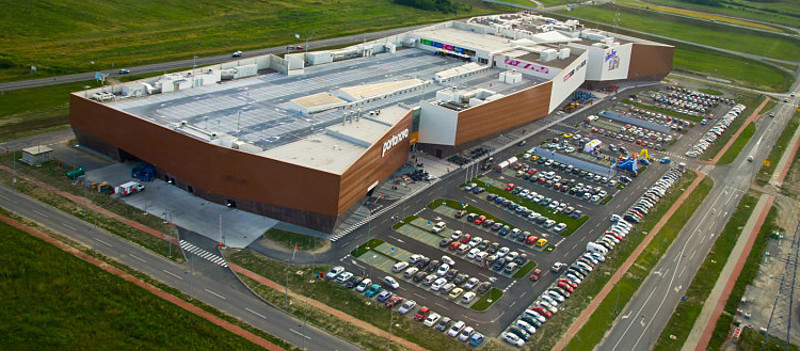 About us
Portanova is the newest and most exciting shopping destination of eastern Croatia, and only regional shopping center by International Council of Shopping Centers.
There are two floors of shopping units which include more than 100 brand names and a hypermarket. Beside shopping area, Portanova offers exclusive restaurants, cafes, casino, multiplex movie theater and a bowling alley. Plenty of car spaces will on several levels will ensure carefree experience to a number of shoppers and fun enthusiasts.
NAME OF THE SHOPPING CENTER
Portanova rises at the western entrance to the city of Osijek. This fact influenced the creation of name for the shopping center. Portanova or new door is a term that is conceptually based on the characteristics of the local environment. The idea was to create an entirely new entrance to the city, but also the entrance to the new world of friendship, fun and enjoyable atmosphere.
Mission
Portanova is the first regional shopping center of eastern Croatia. Portanova's uniqueness is derived from a mix of diverse world top brands, distinct architecture, rich content and exceptional site accessibility which all contributes to an absolutely new and exciting shopping experience and entertainment. High standard definition of the entire offer and the provided service generates a large number of loyal customers and a high frequency of their visits.
Vision
Portanova is a unique shopping and entertainment center of the entire eastern Croatia and neighboring countries. With its exceptional attractiveness in the wider geographical surroundings, Portanova became a remarkable symbol of the city of Osijek and the region and recognized shopping tourist destination. Through the delivered value, Portanova created a loyal customer and visitor base and changed current perception of excellence and habits of even those customers who shop in the capital and abroad. Portanova became an unavoidable shopping center of the wider geographical area.